THE 13 TV SHOWS YOU CANNOT MISS THIS HOLIDAY
We've rounded up this season's can't-miss holiday TV specials to keep your family entertained throughtout this holiday. Whether you like 'em heartwarming, quirky, funny, or even scary, you'll find traditional faves, worthy underdogs, and a few new additions to the classic holiday-special canon. Though not all these shows feature families (or even humans!), they embody the spirit of togetherness, warmth, and tradition.
1.GAME OF THRONES (7 SEASONS)
Released: 2011
Style: Adventure, Drama, Fantasty
Cast: Emilia Clarke, Peter Dinklage, Kit Harington
Creators: David Benioff, D. B. Weiss
Reason to watch: Love, betrayal, greed, murder, corruption… All collides in mythical world of Westeros. George R. R. Martin's world is unlike any other fantasy world you have ever seen. The main conflict lies between two families: House of Stark and House of Lannister, but there are many more stores to be told…
Eddard Stark (Sean Bean) is the main character of the series, and the story is mostly about him. Since HBO has staked a lot of money into this series, there will be a lot of colorful characters, just like it the books.
The art dept. has done a magnificent job by creating a whole new world from scratch. Costumes, armors, landscape, photography… All has been done in well-known HBO way.
Travel along side your heroes, from the cold North, and The Wall with Jon Snow, across the desert-city on the South, with Ned Stark, and join Daenerys and her riders on a mission to retrieve the Iron Throne.
Let the Game of Thrones begin!
Latest trailer:  https://www.youtube.com/watch?v=giYeaKsXnsI
2.AMERICAN HORROR STORY (7 SEASONS)
Released: 2011
Style: Drama, Horror, Thriller
Cast: Lady Gaga, Kathy Bates, Angela Bassett
Creators: Brad Falchuk, Ryan Murphy
Reason to watch: There are so many things that could have gone wrong with F.X. attempting to take on a genre that American Film makers have turned into a high school idiot machine. Thankfully the people who made this know what they are doing. If you are a horror buff you will understand what I am talking about after a couple of viewings. It could have been so easy to make a high school shock fest all wrapped up for a safe and appropriate viewing experience. This show is weird, deranged, creepy, and best off all well acted and well written. Great character development that is based on things people would actually do if they faced that situation. This show really does have a bright future if they keep rolling at this pace. I must say, I am very impressed. Almost Walking Dead impressed. This show though is way more deranged then Walking Dead though. Keep it up F.X. . You have a potential winner on your hands. This show of course is not for everybody. The people who don't like it would be better served by watching something a little more tame and mediocre like Tera Nova.
Latest trailer: https://www.youtube.com/watch?v=-27J0sR9268
3.THE VIETNAM WAR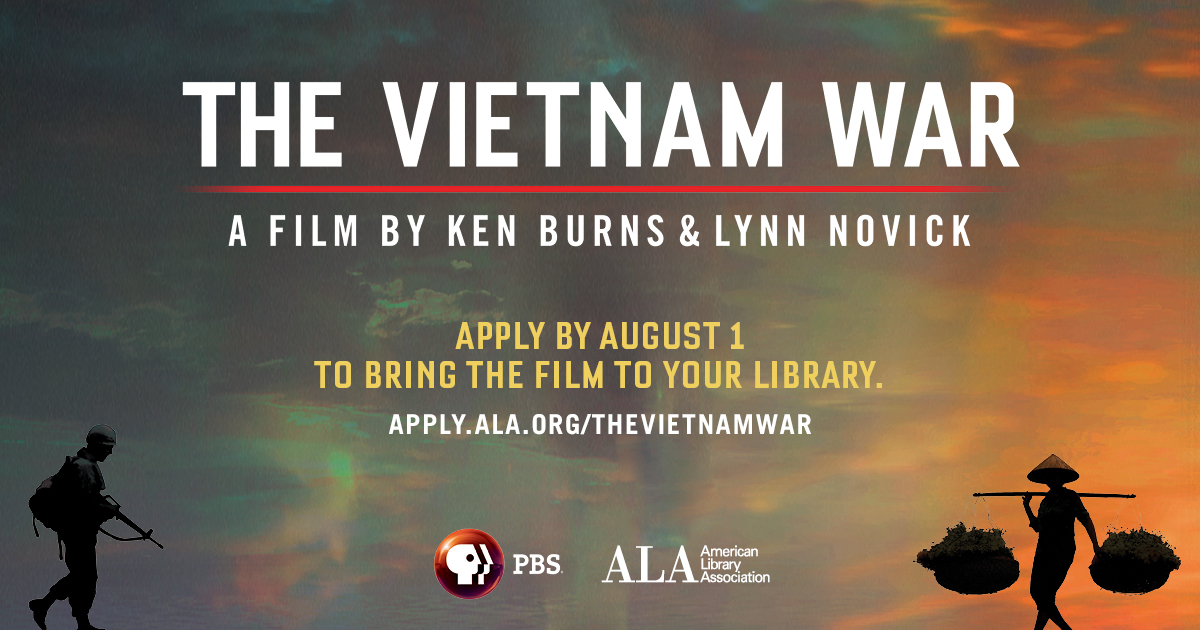 Released: 2017
Style: Documentary, War
Cast:  Peter Coyote, Max Cleland, Karl Marlantes
Reason to watch: It's by marshaling the familiar images and frequent phrases of that tumultuous era into a single, stricken epic that The Vietnam War becomes the most thorough screen treatment of the conflict since its ignominious end, and perhaps the definitive one: What it lacks in the immediacy of Emile de Antonio's In the Year of the Pig, the Winterfilm Collective's Winter Soldier, Peter Davis' Hearts and Minds, and the thousands of hours of ghastly footage that Americans watched from the dinner table in the 1960s and 1970s, Ken Burns and Lynn Novick's indispensable docuseries regains from the sheer grandeur of its portrait, and from its plaintive understanding that the war was the hinge on which the optimism of "the American century" swung firmly, irrevocably shut.
Trailer: https://www.youtube.com/watch?v=-27J0sR9268
 4.RICK AND MORTY (3 SEASONS)
Released: 2013
Style: Animation, Adventure, Comedy
Cast: Justin Roiland, Chris Parnell, Spencer Grammer
Creators: Dan Harmon, Justin Roiland
Reason to watch: Rick and Morty is a hilarious new show by the genius behind Community seasons 1-3 and 5, Dan Harmon. The episodes so far have always seemed fresh and the writing is hilarious and creative. But then there's no surprise really since its co-creator created Community.
The hilarious mixture of wittiness, slapstick and action all add to making this show one of the best cartoons I have ever seen.
From what I've seen so far, the show easily parodies different movies and topics, also slyly sneaking in references (sometimes not slyly).
The art also is simple, but very appealing. Because the show is animated, Dan Harmon, Justin Roiland and the writers have been able to break free from the chains of live action, making the show more out of this world.
I highly recommend this show to anyone, especially fans of the Regular Show, Adventure Time and Community.
Trailer: https://www.youtube.com/watch?v=WNhH00OIPP0
5.THE HANDMAID'S TALE (1 SEASON)
Released: 2017
Style: Drama, Sci-Fi
Cast: Elisabeth Moss, Yvonne Strahovski, Max Mingella
Creator: Bruce Miller
Reason to watch: In the totalitarian society of Gilead, a handmaiden enslaved to produce a child for Commander Waterford (Joseph Fiennes) and his wife Serena Joy (Yvonne Strahovski) named Offred (Elisabeth Moss) seeks the daughter taken from her in this drama series based on Margaret Atwood's best-selling novel.
Painfully timely. It's also absolutely enraging, and completely riveting. … The Handmaid's Tale isn't just the best original show Hulu has ever done. It's one of the most impressive series of the year.
Trailer: https://www.youtube.com/watch?v=PJTonrzXTJs
6.STRANGER THINGS (2 SEASONS)
Released: 2016
Style: Drama, Fantasy, Horror
Cast: Millie Bobby Brown, Finn Wolfhard, Winona Ryder
Creators: Matt Duffer, Ross Duffer
Reason to watch: It can hook you immediately, everything seems fitting , the setting , the acting , the direction. Just as it should be. Bringing out the perfect blend of 1980s nostalgia. It gives mixture of taste of big 80's movies.
You immediately get hooked with the story , which is amazing because it takes time for me to get invested in a story.
I have been a fan of David Harbour Since the Newsroom , and he is just amazing.
You're scared , Intrigued , you're completely invested. With perfect setting.
I am really looking forward to where this goes from here on in.
Trailer: https://www.youtube.com/watch?v=XWxyRG_tckY
7.THE WALKING DEAD (8 SEASONS)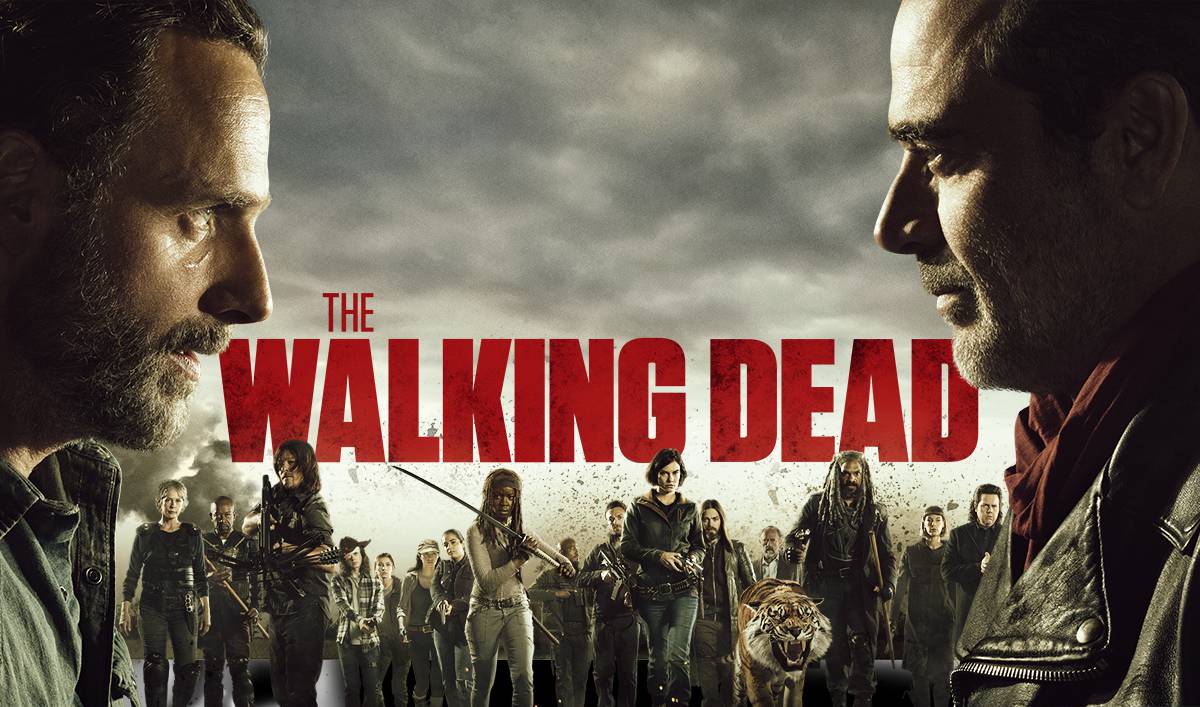 Released: 2010
Style: Drama, Horror, Thriller
Cast: Andrew Lincoln, Norman Reedus, Melissa McBride
Creator: Frank Darabont
Reason to watch: This story is largely about Grimes – a good cop wounded in the line of duty, who then wakes up in the hospital to witness unimaginable death and decay. He stumbles out to find his family, and greater horrors await. His family, a wife and little boy, are gone. But where? He sets out in search of them, and a new series begins.
Trailer: https://www.youtube.com/watch?v=R1v0uFms68U
8.GOTHAM (4 SEASONS)
Released: 2014
Style: Action, Crime, Drama
Cast: Ben McKenzie, Jada Pinkett Smith, Donal Logue
Creator: Bruno Heller
Reason to watch: As the title implies, Gotham, the city, is the real star. This show is about a strange and desperate city, which could represent a lot of cities in America today. (Detroit comes to mind.) This is a show for desperate times, a platform for talking about desperation itself – about a desperate need for heroes, who refuse to appear politely on queue. It's a show that suggests maybe the heroes are *us* – regular people like Jim Gordon. People who can't solve the problems with magical gadgets and over-the-top abilities. Who just have to make do with basic human courage, and some unshakable principles.
Who knows how Gotham will develop? So far, it's a real breath of fresh air to at least two tired genres (cop shows and comic heroes). Let's hope that smart viewers discover it quickly, and don't overlook it because of its fanciful Batman tie-in. Yes, it's at heart a comic book – but it's the darker, more intelligent, more imaginative kind, that rarely gets enough acknowledgement.
Fans need to take a deep breath and accept this show for what it is – a side-trip, not the main superhero event they crave. Non-fans need to give Gotham a try, with an open mind. This *could* be a really great show. I hope we'll have the chance to find out.
Trailer: https://www.youtube.com/watch?v=0d1zpt6k5OI
9.THIS IS US (2 SEASONS)
Released: 2016
Style: Comedy, Drama
Cast: Milo Ventimiglia, Mandy Moore, Sterling K. Brown
Creator: Dan Fogelman
Reason to watch: Beautiful, Simple and heart warming, this show is one emotional roller-coaster. I've been awed, shocked and surprised, crying and smiling to myself. Loving it.
One of the best pilots i've seen in a while, giving me the best quote, "There's no lemon so sour that you can't make something resembling lemonade." it's simply amazing. It's very rare to feel amazed and fall in love with the show just by watching it's pilot, this is one of them. Two episodes down so far and it has given two amazing and shocking ends, and i just can't wait how it will turn out.
Trailer: https://www.youtube.com/watch?v=hljQfJLQmaI
10.GREY'S ANATOMY (14 SEASONS)
Released: 2005
Style: Drama, Romance
Cast: Ellen Pompeo, Justin Chambers, Chandra Wilson
Creator: Shonda Rhimes
Director: Denis Villeneuve
Reason to watch: Grey's Anatomy stars Ellen Pompeo (who has starred in a few movies but was never really noticeable) as the narrator – Meredith Grey. Her mother is the famous surgeon and she is trying to follow in her mother's footsteps. The story revolves around her time as an intern and the people she meets and sort of is portrayed as "survival camp for medical students." The minute she arrives at work, she meets Christina Yang (Sandra Oh – flawless in her bitchy supporting role), George O'Malley (T.R. Knight – one word: breakthrough performer), Izzie Stevens (Katherine Heighl – very, very believable as a model who is more like the girl-next-door), and Alex Karev (Justin Chambers – plays sort of a not-so-likable person). Most of all, there is Dr. Derek Shepherd (Patrick Dempsey – very attractive), the man that Meredith had a one-night stand with – he just happens to be her boss.
This is a show that wants to be liked. It just sort of screams in your face "Love me!" with all its interesting characters who are very different from each other and a nice plot that you just have to be addicted to. The supporting work is clearly a winner. It has a very lovable supporting cast with T.R. Knight as the sweet and sort of the "average guy" as George O'Malley and Katherine Heigl who is very likable in her role – even Sandra Oh is a clear winner on top. And my personal favorite is "the Nazi" – Dr. Miranda Bailey who is played by Chandra Wilson. Very, very well done.
Trailer: https://www.youtube.com/watch?v=q1pcpgREQ5c
 11.FRIENDS (10 SEASONS)
Released: 1994
Style: Comedy, Romance
Cast: Jennifer Aniston, Courteney Cox, Lisa Kudrow
Creators: David Crane, Marta Kauffman
Reason to watch: Every episode of Friends will make you laugh non-stop. We have grown to love the characters and what happens to them. The fitting personalities of these characters are absolute genius. Rachel the spoiled yet sweet girl, Monica the mother figure, Phoebe the hippy chick, Joey the dopey yet cool Italian, Chandler the sarcastic loser and Ross the neurotic victim stay together to help each other with their problems in the big city. I've got every season on DVD. This sitcom, in my opinion, is the greatest sitcom of all time and it changed the TV world forever. It's a great show.
Trailer: https://www.youtube.com/watch?v=hDNNmeeJs1Q
 12.THE BIG BANG THEORY (11 SEASONS)
Released: 2007
Style: Comedy, Romance
Cast: Jonhny Galecki, Jim Parsons, Kaley Cuoco
Creators: Chuck Lorre, Bill Prady
Reason to watch: This is the first TV show to really showcase nerds with pretty much dead on accuracy. This has a sparkling cast (Jim Parsons is the new and improved David Hyde Pierce) and fantastic humor that ranges from light slapstick to seriously quick wit. This show is a great love letter to nerds, and as such any nerd should give this a try. With a bunch of new (and very lame) shows debuting, it's good to see something worth watching! This premise isn't exactly new but the execution is nothing short of brilliant. Give it a shot!!
Trailer: https://www.youtube.com/watch?v=WBb3fojgW0Q
 13.THE FLASH (4 SEASONS)
Released: 2014
Style: Action, Adventure, Drama
Cast: Grant Gustin, Candice Patton, Danielle Panabaker
Creators: Greg Berlanti, Geoff Johns, Andrew Kreisberg
Reason to watch: As Barry discovers his powers — as he becomes a superhero of the lanky, skinny-jeaned sort — the dialogue is unafraid of its brushes with, and occasionally its enthusiastic head-dunks into, various vats of corn. It doesn't overdo its efforts to put a scientific sheen on things like bad guys who can control the weather, and when the time is right for someone to say "Run, Barry, run!", he just says it. It's okay. It's superhero storytelling, not calculus.